HDOA Cream of the Crop 2015!
Posted on Sep 10, 2015 in Main
HDOA recently held its Incentive and Service Awards Program (ISAP), which gives us a chance to recognize employees who display excellence in their daily work and for those who have reached milestone years of public service.
These special HDOA employees are also in the running for the statewide ISAP awards, which will be announced on Oct. 2, 2015 at the Governor's Awards at the State Capitol Auditorium.
Here are HDOA's Cream of the Crop for 2015.  For details of why they were selected, click here.
EMPLOYEE OF THE YEAR
Mary Tashiro
Animal Quarantine Station, Animal Industry Division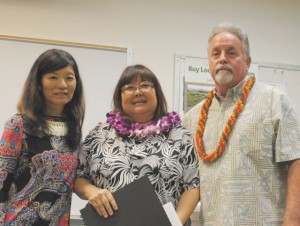 MANAGER OF THE YEAR
Becky Azama
Plant Pest Control Branch Manager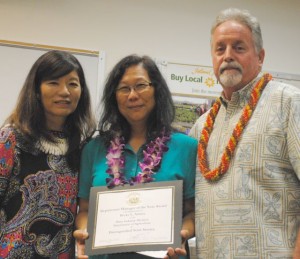 TEAM OF THE YEAR

Waimanalo Irrigation Emergency Maintenance Team
Agriculture Resource Management Division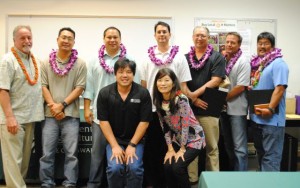 Team members in back row: Randal Chang, Gordon Chong, Roy Hasegawa, Keoni Akau, Michael Hornberger, Glenn Okamoto.  Missing: Randy Teruya
SUSTAINED SUPERIOR PERFORMANCE
Shaun Wilcox
Ag Resource Management Division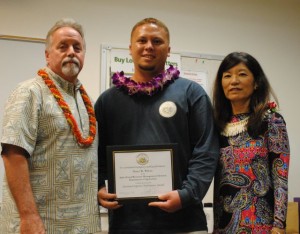 SUSTAINED SUPERIOR PERFORMANCE
Marci Okahara
Agriculture Development Division