HDOA 2017 Incentive & Service Awards
Posted on Nov 16, 2017 in Main
HDOA held its 2017 Incentive Service Awards on November 10th in Honolulu, recognizing the cream of the crop in the department.
The Employee, Manager and Team of the Year are in the running for the statewide Governor's ISAP awards. Awards were also presented for Sustained Superior Performance and milestone Years of Service. 
For those who were not able to attend the HDOA ceremony, you may view video clips of the top awardees. 
Congratulations to all!
HDOA 2017 ISAP Awardees
Employee of the Year
Sherilynne Namahoe
Secretary, Plant Industry Division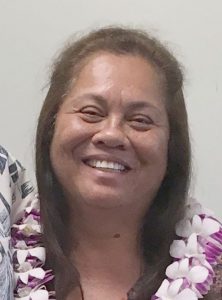 If there was anyone in the department that is a "Go-To" person, it is Sherry Namahoe.  It's hard to believe that it has been only three years since Sherry began her service as secretary of HDOA's largest division. She not only supports all the functions of the Plant Quarantine, Plant Pest Control and Pesticides branches; but also supports any division that requests her assistance. A paperwork maven, Sherry understands the ins and outs of the state system including budget, payroll, contracts, travel, and personnel training among other matters – and does so with a kind and generous spirit. "She is our heart, soul, our moral compass, out cheerleader, our coach, our confidant, our keeper of secrets, mentor, and advisor."
To view a video clip from the award presentation, click here.
Manager of the Year
Dr. Jason Moniz
Animal Disease Control Branch Manager
Animal Industry Division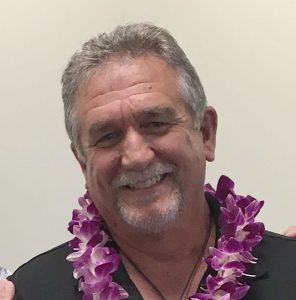 Dr. Moniz has been a stabilizing force in the Animal Industry Division for more than 33 years.  His experience and strong leadership skills have garnered him great respect and admiration of not only staff, but those in the animal industry statewide. As a manager, Dr. Moniz is quick to respond to issues, problems and animal disease emergencies faced by the state. His knowledge of epidemiology is crucial in keeping Hawaii's livestock free from many of the problems that plague Mainland producers and in protecting the state's food supply. He is cited for maintaining an excellent working relationship with local, state and federal agencies in order to quickly address any animal disease issues that arise.
To view a video clip of the award presentation, click here. 
Team of the Year
Fiscal Office

Armi Cabulisan – Account Supervisor, Kimberli Hayashi – Account Clerk, Cynthia Morita – Account Clerk, Lei Nakamoto -Account Clerk, Deanne Obatake – Accountant, Roma Quidilla – Account Clerk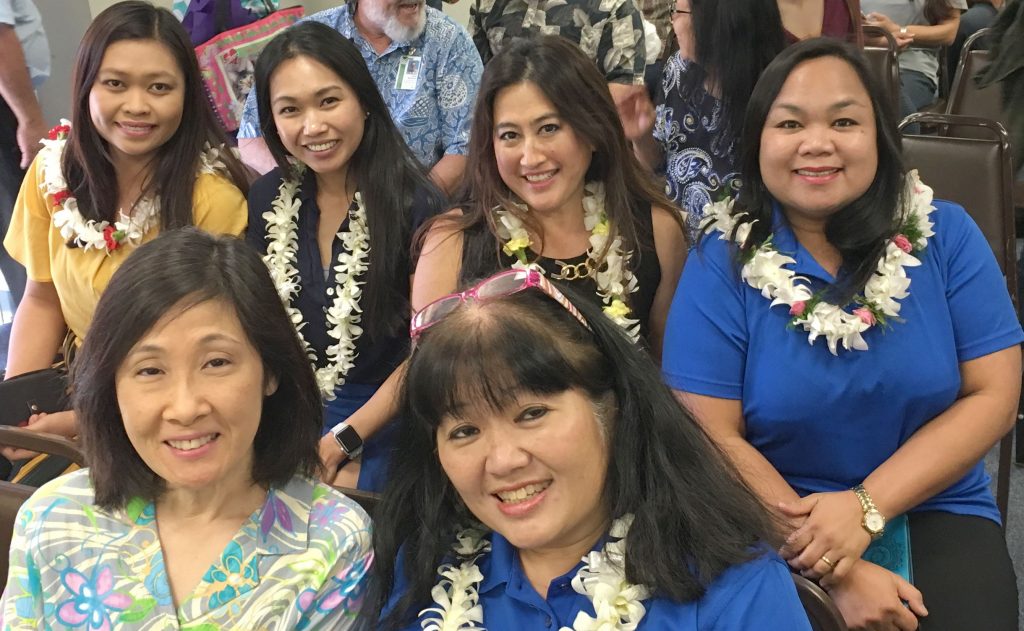 Front row – Deanne, Lei
Back row – Armi, Roma, Kimberli and Cindy
The nomination form for this Team of the Year was three pages long in tiny print.  That should give a clue as to how much this team does to keep the department running. On a daily basis, they have demonstrated expertise in accounting, bookkeeping, budgeting, payroll processing, managing internal audits, contract management, reconciliation of receipts and expenditures, vendor payment processing, and federal financial reporting. While carrying out all these duties in accordance with state policies and procedures, they have maintained a very high standard with tremendous attention to detail. The team has the distinction of being the only department in the state to have no salary overpayments from October 2016 to present, which results in cost savings for the department. The Fiscal Office also was awarded the FY2017 "Wave of Change" Ingenuity Incentive Program for creating and implementing the Cash Receipts Reimbursements Journal and Reconciliation Database which increased productivity and reduced costs. 
To view a video clip of the award presentation, click here. 
 Sustained Superior Performance Awards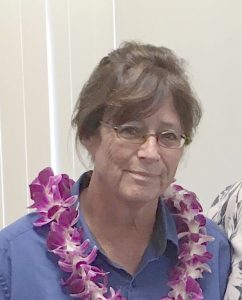 Laura Ayers
Livestock Inspector
Animal Disease Branch, Animal Industry Division
Laura has been called the "Encyclopedia of livestock animal rules."  In her 20 years with HDOA's Animal Disease Control Branch (25 years total in State service), Laura is an expert in animal import regulations relating to livestock and her work ethic is unparalleled. She not only provides assistance and guidance to livestock importers on the entry process, she also assists veterinary staff with animal evaluations and specimen collections and performs investigative duties related to import rule violations. In 2017, Laura was integral in the investigation of a swine disease on Oahu. Her years of experience and proficiency in  GIS technology helped staff investigate and contain the outbreak.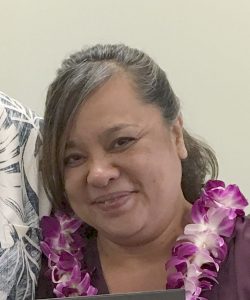 Angelina Estrella
Personnel Management Specialist
Personnel Office
Angie was nominated for her dedication, cheerfulness, energy, creativity and knowledge as a Personnel Management Specialist. Every conversation begins with "what can I do for you today" and "how can I help you do that?" Despite a heavy workload, Angie never complains and is a pillar of ethical and moral behavior…not to mention modesty. She has helped to rewrite decades-old position descriptions, review classifications, and helped to create new position classes and training to support the functions of HDOA.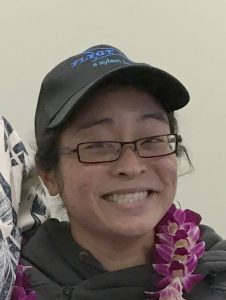 Jordie Ocenar
Pest Control Technician
Plant Pest Control Branch, Plant Industry Division
Jordie has been with HDOA for less than two years, but has distinguished herself in the Plant Pest Control Branch. She actively participated in the fireweed control project – detecting and isolating fireweed pathogens, and testing them in the greenhouse. Her research also helped to develop better management practices to control a new plant fungus without the use of expensive chemicals.  With Jordie's help, the branch has found at least eight new plant diseases in the State of Hawaii this year, four of which are also new to the U.S. She also assists in calls from the public regarding invasive plant pathogens and participates in many community events and educational forums involving plant pest control. She has gone far beyond her call of duty and is a friendly, positive representative of HDOA.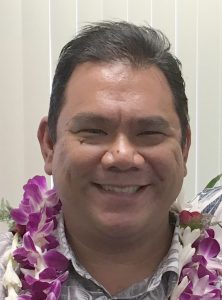 Darcy Oishi
Biological Control Section Chief
Plant Pest Control Branch, Plant Industry Division
Although his formal title is Biological Control Section Chief, Darcy has does much more for the branch and the division. Due to retirements in the branch, he has also taken on additional duties such as pest survey specialist, insect taxonomist and insectary supervisor. While managing the budget for the Plant Pest Control Branch (PPC), he has also secured federal funding for plant pest control activities in Hawaii and including funding for collaborative work with other states. He has led the state response since the detection of the coconut rhinoceros beetle (CRB) in Hawaii in 2013 and has developed strong working relationships with the U.S. military which helped to obtain $4 million from the Department of Defense to fight CRB.
Years of Service Awards

30 Years of Service

Derek Arakaki
Plant Pest Control Branch




Keevin Minami
Plant Quarantine Branch 

 

Kathleen Oneha
Quality Assurance Division

Not pictured:

Kevin Horiuchi, Plant Quarantine Branch
Wendell Murakami, Measurement Standards Branch
Clayton Nagata, Plant Quaratine Branch
Carol Okada, Plant Quarantine Branch
Clare Okumoto, Plant Quarantine Branch
Myles Sugai, Plant Quarantine Branch

 20 Years of Service

Laura Ayers
Animal Disease Control Branch

 Not pictured:

Ivan Horiuchi, Plant Quarantine Branch
Matthew Loke, Agricultural Development Division

 10 Years of Service

 

Kamran Fujimoto
Plant Pest Control Branch

 Sharon Hurd
Market Development Branch

Ezra Morita
Agribusiness Development Corporation

 Not pictured:

Catherine Davenport, Plant  Quarantine Branch
Arceno Esteban, Plant Quarantine Branch
Ian Fujimoto, Plant Quarantine Branch
Donn Kansako, Plant Quarantine Branch
Christopher Knaub, Agricultural Resource Management Division
Thomas Matsuda, Pesticides Branch
Edward O'Callaghan, Plant Quarantine Branch
Tiffany Shito, Animal Quarantine Branch
Brandon Tanaka, Plant Quarantine Branch
Joycelyn Wong, Agricultural Resource Management Division
Christine Yamamoto, Plant Quarantine Branch
Donn Yanagisawa, Plant Quarantine Branch