HDOA Volunteers Help Mililani Uka School Garden
Posted on Jun 3, 2014 in Main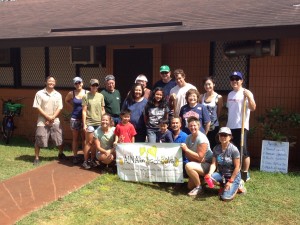 In support of Hawaii's school gardens, a crew of HDOA staff volunteered to help Mililani Uka Elementary School with their school gardens on Saturday, May 24, 2014.  This effort was in collaboration with the Kokua Hawaii Foundation.
Last year, HDOA assisted Alvah Scott Elementary with their garden.  This year, the crew helped to prepare garden boxes for planting at Mililani Uka.
Mahalo to Deputy Ken Kakesako, Earl Yamamoto, Sharon Hurd, Tom Matsuda and Linda Murai.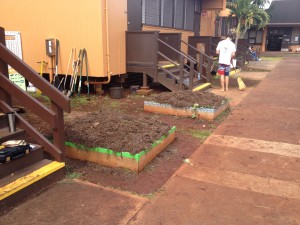 Preparing garden boxes for planting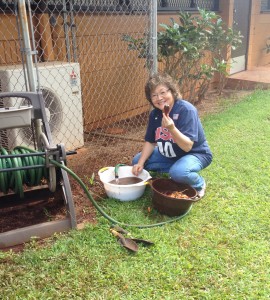 Market Development's Sharon Hurd.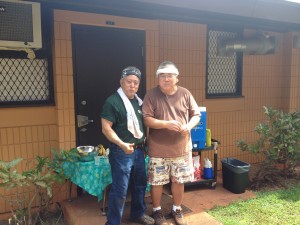 Garden ninja's Tom Matsuda and Earl Yamamoto.