Farm to School
HAWAIIAN HARVEST OF THE MONTH PROGRAM LAUNCHES WITH DECEMBER – LOCAL BEEF MONTH
VIEW DECEMBER HAWAIIAN HARVEST NEWSLETTER HERE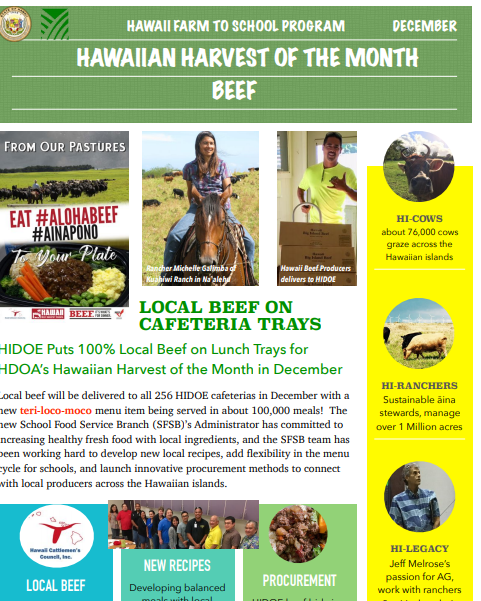 ---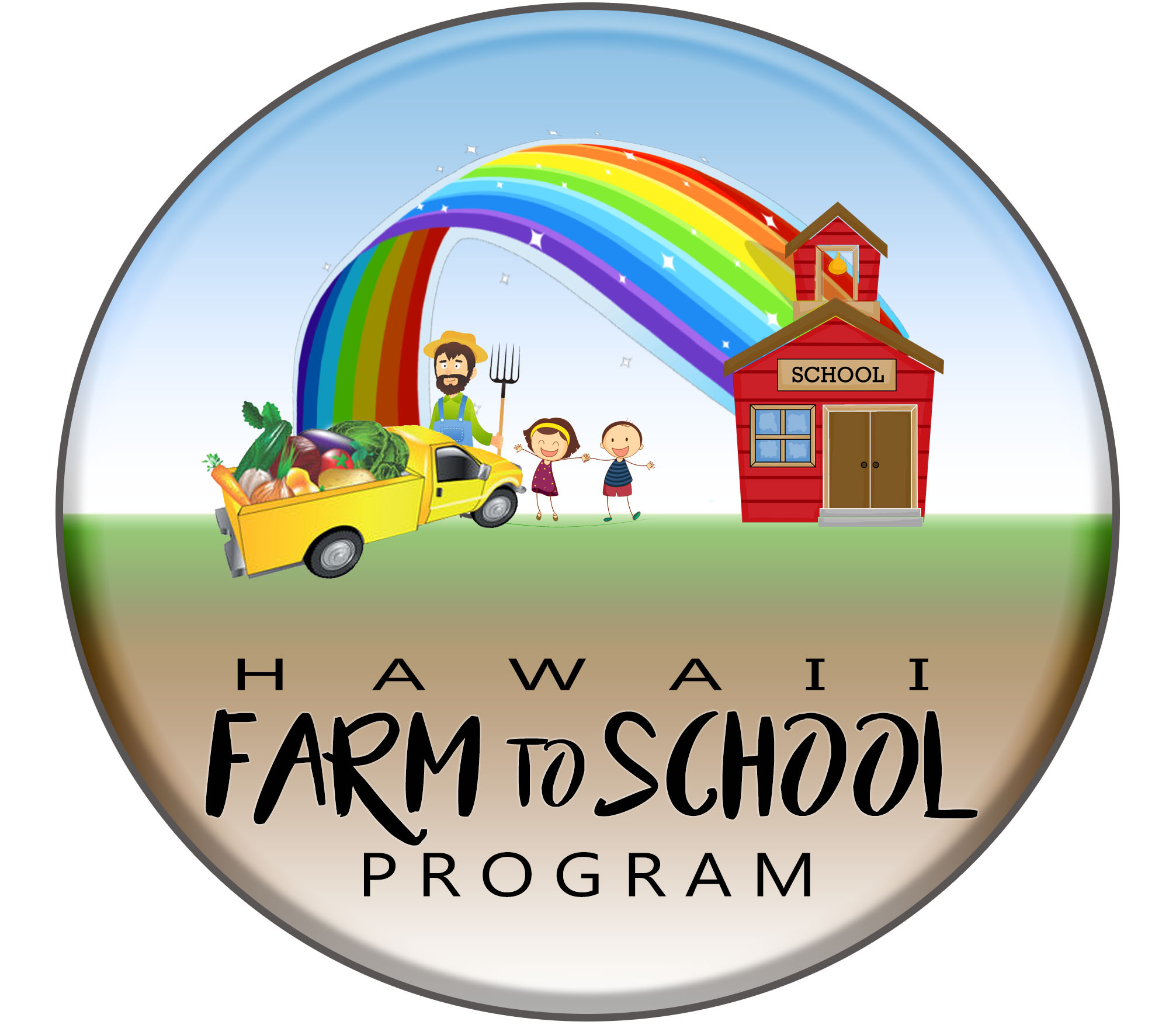 —————————————————————————
The Hawaii Farm to School Program was established when Governor Ige signed Act 218  into law on July 7, 2015;
The Hawaii Farm to School Program is established within the Department of Agriculture (HRS §141-11) with the following purposes to:
Improve student health;
Develop an educated agricultural workforce;
Enrich the local food system through the support and increase of local food procurement for the State's public schools and other institutions;
Accelerate garden and farm-based education for the State's public school students; and
Expand the relationships between public schools and agricultural communities.
The Hawaii Farm to School Coordinator works in collaboration with stakeholders to address the issues of supply, demand, procurement, and consumption of Hawaii-grown foods in Hawaii facilities, primarily focusing on schools, and takes reasonable steps to incorporate more agriculture and nutrition education in schools.
The Hawaii Farm to School Coordinator is Robyn L.K. Pfahl, Esq., who can be reached at robyn.pfahl@hawaii.gov
CONNECT W/ F2S!
HI-F2S related events are posted on the HI-F2S_Farm to School Events Across Hawai`i Calendar!  Email f2s@hawaii.gov to add your events to this public calendar to share F2S connections ☺!
EXPLORE F2S RESOURCES: Check out NFSN's NFSN FREE F2S MONTH RESOURCES and NFSN-National F2S Calendar for planning and promoting celebrations in your community, including customizable posters and bookmarks, stickers, activity suggestions and more.
 FOOD PRODUCERS (farmers, ranchers, processors, distributors)
SCHOOLS & F2S PROGRAMS

PARTICIPATE in the 2017 HI-F2S CENSUS – to identify existing programs and efficiently develop needed resources.

How to harvest, care-for, and replant Kalo by taro farmer Bobby Pahia


——