Farm to School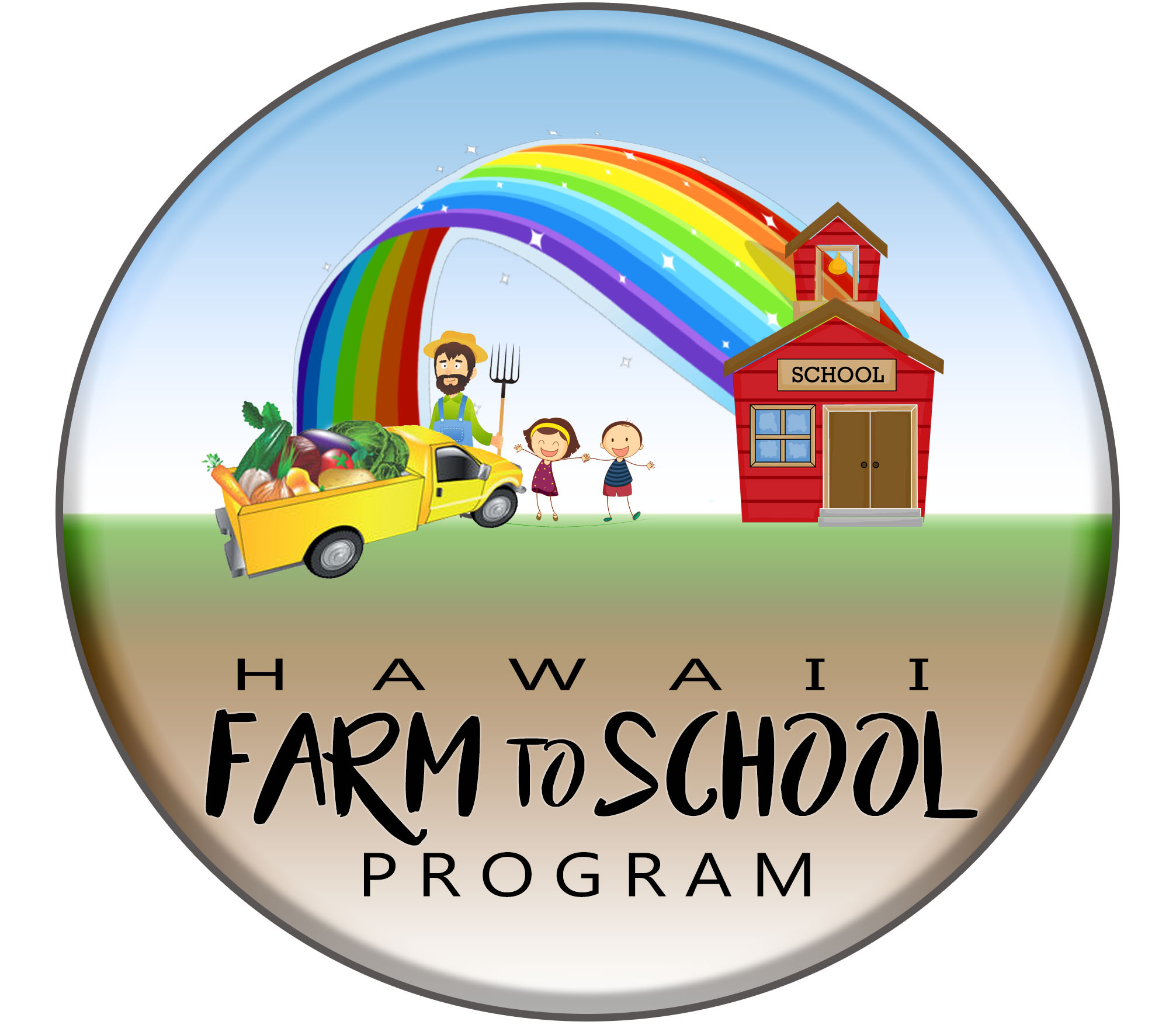 —————————————————————————
The Hawaii Farm to School Program was established when Governor Ige signed Act 218 into law on July 7, 2015;
The Hawaii Farm to School Program is established within the Department of Agriculture (HRS §141-11) with the following purposes to:
Improve student health;
Develop an educated agricultural workforce;
Enrich the local food system through the support and increase of local food procurement for the State's public schools and other institutions;
Accelerate garden and farm-based education for the State's public school students; and
Expand the relationships between public schools and agricultural communities.
The Hawaii Farm to School Coordinator works in collaboration with stakeholders to address the issues of supply, demand, procurement, and consumption of Hawaii-grown foods in Hawaii facilities, primarily focusing on schools, and takes reasonable steps to incorporate more agriculture and nutrition education in schools.
The Hawaii Farm to School Coordinator is Robyn L.K. Pfahl, Esq., who can be reached at pfahl@hawaii.gov
---
F2S MVP AWARDS – nominate the most innovative & inspirational farm to school programs for recognition awards!
PARADE OF F2S PROGRAMS – The 2017 F2S Conference will start with a parade of farm to school programs showcasing the many themes of farm to school programs across Hawaii!  Gather your students, parents, garden coordinators, teachers, and others to develop a fun parade presentation (dress-up, march with a banner, carry your harvest, get creative)!  
HAWAIIAN HARVEST SUMMER ART CONTEST – Show us how you connect with Hawaiian Harvests & Farm to School!  Winning artwork will be integrated in the Hawaiian Harvest F2S Outreach Materials, Finalists Artwork will be displayed at the 2017 AG-CONFERENCE (8/29/2017) & Winners will receive AWARDS at the 2017 F2S CONFERENCE (8/30/2017)!
---
The Lieutenant Governor is spearheading a Farm to School Initiative (hyperlink "Farm to School Initiative")
Follow the HIDOE pilot project & progress at: http://ltgov.hawaii.gov/farm-to-school-initiative/

How to harvest, care-for, and replant Kalo by taro farmer Bobby Pahia