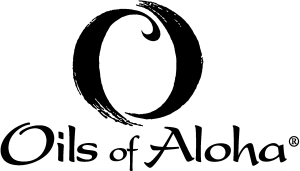 Oils of Aloha
92-1780 Kunia Road
Kunia, Hawaii 96759
Contact: Barbara B. Gray
Phone: (808) 637-5620
Fax: (808) 621-7254
E-mail: info@oilsofaloha.com
Website: www.oilsofaloha.com
Founded in 1988, Oils of Aloha has manufactured top-quality natural oils from botanicals grown throughout the Hawaiian Islands. Utilizing a minimal refining process, Oils of Aloha's Kukui and Macadamia Oils are expeller pressed (natural extraction without chemical solvents) to maintain the optimum quality and purity of the oil. Recently the company relocated its manufacturing facility from Waialua on the North Shore of Oahu to Kunia in Central Oahu to allow for future expansion.  
"Originally, the plant processed Macadamia Oil only for cosmetic and pharmaceutical manufacturers. After success in that arena, we began a research and testing program that led to discoveries about the health benefits and taste superiority of Macadamia Oil for food applications as well. Oils of Aloha® was the originator of that concept and brought  its first delectable food oils to the marketplace in the early 1990s," says Barbara B. Gray, Vice President.  Dana G. Gray, CEO, adds "Through more than a decade of discovery, Oils of Aloha's proprietary processes have pinpointed many things – everything from how oils benefit skin to why they are great for cooking – but the overall concept remains the same: oils that offer the best of science and the best of nature."
While Oils of Aloha manufactures a variety of Kukui products for skin and hair care, soap, and lip therapy. Currently their SOQ certified products are Hawaiian Macadamia Cooking & Salad oil and bulk macadamia oil for the cosmetic industry. Hawaiian Macadamia Cooking & Salad oil have five distinctive flavors; Hawaii's Gold, Pele's Fire, Garlic Isle, Kauai Herb, and Haleiwa Heat. Excellent for use in many recipes including seafood, pasta, salads and stir fried dishes.  These healthy macadamia oils are available in fine stores throughout the Hawaiian Islands and on the U.S.A. mainland. Also on the company's website at www.oilsofaloha.com.