Market Development Branch
The mission of the Market Development Branch is to facilitate the development of the agricultural industry through the expansion of new and existing markets.
---
SPECIALTY CROP BLOCK GRANT PROGRAM
Feb. 8, 2023
The Hawai`i Department of Agriculture (HDOA), Market Development Branch is currently accepting applications for the Specialty Crop Block Grant Program (SCBGP) Fiscal Year 2023. The HDOA will be awarding a total of approximately $450,000 to Hawai`i proposals that enhance the competitiveness of Hawai`i specialty crops. Project awards may range up to $50,000. Under the program, the U.S. Department of Agriculture (USDA) allocated funding to each state based on the value of the specialty crops produced in the state.
Specialty crops are defined by the USDA as fruits and vegetables, tree nuts, dried fruits, horticulture, and nursery crops (including floriculture). Much of Hawai`i's diversified agriculture falls under this specialty crop designation. Eligible plants must be cultivated or managed and used by people for food, medicinal purposes, and/or aesthetic gratification to be considered specialty crops.
The primary goal in this grant program is to support projects that could provide the highest measurable benefits or return-on-investment to the specialty crop segment in Hawai`i. Projects must enhance the competitiveness of Hawai`i-grown specialty crops, in either the domestic or foreign markets. Preference will be given to projects that measurably increase the production and/or consumption of specialty crops, and/or foster the development of fledging crops and organic operations.
Information on the Request for Proposals (RPF23-03-MDB) is available on the State Procurement Office website at: https://hands.ehawaii.gov/hands/opportunities/opportunity-details/22443
The application deadline is noon on March 3, 2023. 
Those interested in applying for this grant may view the informational webinar recording at: https://www.youtube.com/watch?v=wOwX6vfATXM
Contact Yukashi Smith for more information via email: [email protected] or call (808) 973-9627.
* * * * * * * * * * *
MICRO-GRANT FOOD SECURITY PROGRAM (MGFSP)
Updated Dec. 29, 2022
The Market Development Branch has announced that 579 grants, totaling about $2.7 million, were approved for the current MGFSP FY 2021. Those grant applicants that have been approved were notified on Dec. 29, 2022. If you did not receive notification, the application was not able to be funded.
More than 7,400 applications were received and we appreciate everyone's patience as the review and approval process continued.
To view the award list, go to the State Procurement Office website at: https://hands.ehawaii.gov/hands/awards (search for "micro-grants")
To view the news release on the awards, go to: https://hdoa.hawaii.gov/blog/main/nr22-15-mgfspawards/
The next round for the FY22 application open enrollment period is expected sometime in Spring or Summer 2023. If you would like to notified when the next round opens, please email the micro-grants program at [email protected]
Updates will be posted on this webpage as information becomes available.
Mahalo for your interest in and support of Hawai`i agriculture!
Aloha,
The HDOA Market Development Team
News articles:
---
MARKETING PROGRAMS
| | | | |
| --- | --- | --- | --- |
| The "Seal of Quality" Branding Program highlights genuine Hawaii-grown or Hawaii-made premium products. Find them by looking for our seal. Apply today! | We need to increase local production and food security! Keep our money and jobs in Hawaii! MDB promotes "Buy Local It Matters" | MDB supports products Made in Hawaii with Aloha! 51% of costs must be incurred in the state. Apply today! | Affix this logo to produce and floriculture that is grown in Hawaii. |
---
FARMER'S MARKETS
Support Hawaii's farmers! View our brief listing of Farmers Markets or for more information visit https://ediblehi.com/category/farmers-markets/ and https://hfbf.org/farmers-markets/ .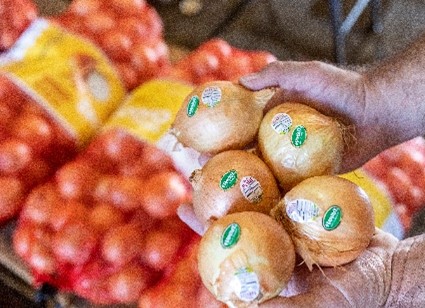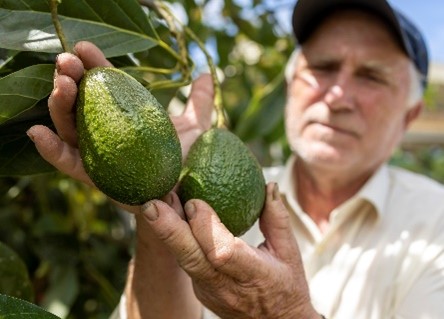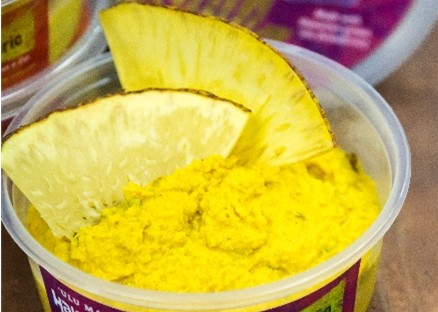 LOCAL FARMERS, VENDORS AND PRODUCTS DATABASE
If you have a Hawaii-grown or Hawaii-made product and would like to be added to this listing, please visit the database.

---
FUNDING OPTIONS
---
TRADESHOWS
MDB Coordinates the following trade shows in Hawaii, the mainland and in global markets. This is a great way to gain connections, make leads, and find new opportunities. Use a quick and easy online booth application form to express your intention to participate. MDB will contact you to discuss the qualifications and application fee. Apply now!
WUSATA (Western United States Trade Association)
Participate in one of the activities below for help to explore, enter, and expand into the global marketplace. For more information about these activities, check the WUSATA website: https://www.wusata.org/.
Australia Retail Inbound Mission to CO, HI (October 10-16)
---
MDB CONTENT
---
AGRICULTURAL ASSOCIATIONS
CONTACT US
Hawaii Department of Agriculture
Agricultural Development Division
Market Development Branch
1428 South King Street
Honolulu, HI, 96814-2512
Phone: (808) 973-9595
Fax: (808) 973-9590
E-mail: [email protected]