Market Development Branch
The mission of the Market Development Branch is to facilitate the development of the agricultural industry, consisting of commodity groups of agricultural producers and food processors, through the expansion of new and existing markets.  This branch assists Hawaii producers by sponsoring or participating in numerous projects and activities.
HAPPENING NOW!!
The Hawaii Lodging, Hospitality and Foodservice Expo is open today and tomorrow (July 13 & 14) at the Blaisdell Center. HDOA as several booth spaces highlighting local companies.  For more info and photos, CLICK HERE.
FUNDING OPPORTUNITIES
PROJECTS AND ACTIVITIES
The Market Development Branch won 2nd Place for Booth Design in the Multiple Exhibit Category at the Hawaii Lodging, Hospitality and Foodservice Expo held on July 8 & 9! Congratulations!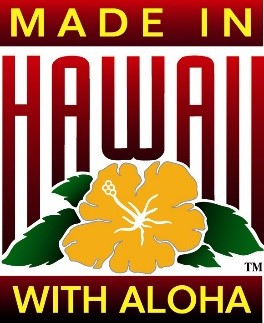 The Made in Hawaii with Aloha branding program (MIHA) is managed by the Hawaii Department of Agriculture (HDOA) and is promoted jointly by HDOA, Hawaii Department of Business, Economic Development and Tourism (DBEDT), and the Chamber of Commerce of Hawaii (CoC). The MIHA branding program was established to protect the integrity and value of authentic Hawaii branded products and to identify those products made in Hawaii from products made elsewhere yet called made in Hawaii.  Products labeled with the MIHA logo comply with the provisions of Hawaii Revised Statutes (HRS) §486-119 Hawaii-made products.
Seals of Quality – represents the cream of the crop of Hawaii's agricultural producers
Buy Local, It Matters Campaign – aims to encourage residents to support Hawaii farmers by making conscious decisions to purchase locally grown produce
REPORTS FUNDED BY THE MARKET DEVELOPMENT BRANCH
TRADE SHOWS         
HDOA coordinates trade shows on the Mainland, Japan, Canada and Europe:
PLEASE CONTACT US IF YOU ARE:
a Hawaii producer of an agricultural product or a manufacturer of a food product looking for promotional assistance or a market for your product, or
a company wanting to be included or update information in our Hawaii Agriculture & Food Products Directory; fill out our Product Registration Form, or
an individual or firm engaged in marketing an agriculture or food product from Hawaii and needing marketing information, or
a non-profit agricultural or food manufacturing commodity association needing assistance in generic product promotion.
CONTACT INFO:
Hawaii Department of Agriculture
Agricultural Development Division
Market Development Branch
1428 South King Street
Honolulu, HI, 96814-2512
Phone: (808) 973-9595
Fax: (808) 973-9590
E-mail: hdoa.md@hawaii.gov