Careers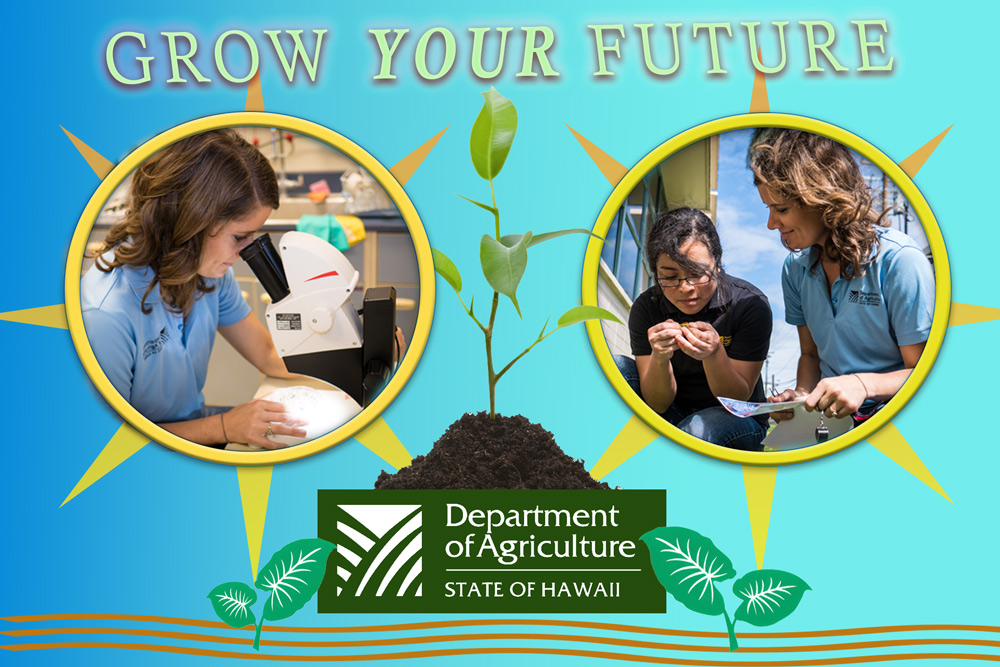 Aloha! Thank you for your interest in working for The Hawaii Department of Agriculture.
Click on a job title below to view the detailed vacancy announcement. Application instructions vary between positions. If you are interested in applying, refer to the instructions in the specific vacancy announcement.  Mahalo!
CIVIL SERVICE JOB ANNOUNCEMENTS
NASDA Hiring Part-time Enumerators in Kona, Puna, and Maui County 
The National Association of State Departments of Agriculture (NASDA) is looking to hire enumerators in Kona, Puna, and Maui County to help with a federal survey of farms and other agricultural operations.
Starting rate is $15.00 per hour for part-time and intermittent work collecting agricultural data.
For more information and application, contact the Hawai`i Field Office at: (808) 522-8083 or the California Office at: (916) 738-6600.
NON-CIVIL SERVICE JOB ANNOUNCEMENTS