Farm to School background
Hawaii Farm to School BACKGROUND
GROUNDWORK BY MANY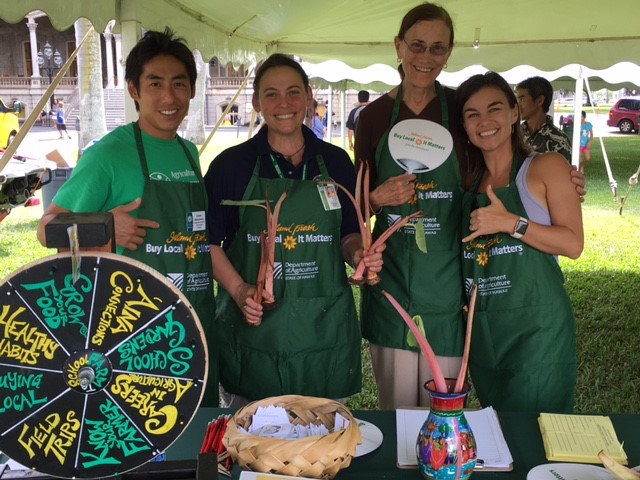 Farm to School (F2S) efforts have grown across all 50 states (See National Farm to School Network) and has been growing stronger in Hawaii throughout the past decade. Nonprofit driven initiatives have launched programs specific to island communities.  State governmental interest in supporting F2S connections, and Federal information and financial support through the USDA's F2S Program have supported a number of Hawaii F2S Initiatives.  Key Hawaii F2S programs include:
NONPROFIT-PRIVATE SECTOR INTIATIVES

Hawaii Farm to School and School Garden Hui ("HUI") – The HUI is a consortium of members from across all islands, working with the mission to strengthen Hawai'i's statewide Farm to School and School Garden movement by supporting our island networks in the areas of capacity building, resource development and sharing, professional development, and policy development and advocacy.  The HUI meets quarterly for Island Network updates, sharing best practices, and working on projects to move F2S forward:

Grow Some Good (Maui) – created in 2008 under South Maui Sustainability's School Garden Committee to support gardens created at Kihei Elementary, Lokelani Intermediate School and Kamali'i Elementary. Members of South Maui Sustainability felt that working in schools was reaching our future generations to instill much needed knowledge about sustainability, our environment and nutrition. Since its inception, the program has expanded its outreach from one teacher at Kihei Elementary and three small raised beds to 12 schools and more than 3000 students participating in the outdoor learning programs every month.

Hawaii Agricultural Foundation – Veggie U Curriculum for 4th grade public school teachers, curriculum is aligned with DOH GLO & Common-Standards, expanding to Aquapono (Middle School & High School); In the Fields Program funds field trips to see a biotech, conventional, & organic farm; Kids Cooking Local (partnership w/ afterschool all-stars Jan-Mar, garden based, then chef, & CSA "local inside" bag in title-one school); Localicious (March- restaurants agree to have one dish made w/ local food & $1 for each K-6 contest)

Hawai'i Association of Independent Schools– Grow Hawai'i.  Grow Hawai'i is a pilot program of the Hawai'i Association of Independent schools, designed to connect students to their environment, community and food systems by supporting the development of school gardens and farm to school connections at independent, regular public and charter schools. The program directly supports fifteen schools on O'ahu, and works to build capacity for garden-based education and local school food statewide through participation in the Hawai'i Farm to School and School Garden Hui, the Hawai'i School Garden Task Force and the Hawai'i nomination committee for the USDOE Green Ribbon Schools Award and the Schools of the Future Conference.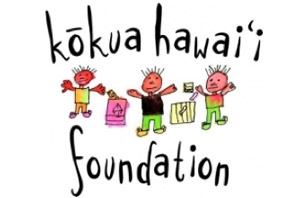 Kōkua Hawaiʻi Foundation – ʻĀINA In Schools – is a farm to school initiative launched in 2006 that connects children to their local land, waters, and food to grow a healthier Hawaiʻi. In addition to encouraging the use of locally grown fruits and vegetables in school meals and snacks, the program includes a standards-based nutrition, garden, and compost curriculum that empowers children to grow their own food, make informed food decisions, and reduce waste. ʻĀINA In Schools also promotes field trips to local farms, chef cooking demonstrations in classrooms, as well as waste reduction, garden, and cooking educational opportunities for families and community members.  Kōkua Hawaiʻi Foundation works directly with 19 Oʻahu elementary schools that have implemented the ʻĀINA In Schools program and trained 356 educators from 214 schools and educational organizations across the state to implement the ʻĀINA In Schools garden, composting, and nutrition curricula.

Malama Kauai – Malama Kauai is able to make a difference in our community's by identifying essential needs and aggregating resources to address them – needs that when met, support our local food systems and strengthen our community.  Programs reflect a dedicated and longer term focus on developing local solutions, as such, they are created with the intention that one day they will thrive on their own.  Malama Kaua`i's Community Farm is situated on 8 acres of land on Wai Koa Plantation, in Kalihiwai Ridge, by Kilauea. Our land is our base of operations hosting the 42-plot Kalihiwai Community Garden, 2-acre Kaua`i Food Forest agroforestry permaculture project, livestock pasture, chicken and vegetable farm, and a Youth Garden.  Programs also included: Kaua`i School Garden Network– supporting schools with gardening and agriculture related programs;  School Food Programs – supporting schools with the development and improvement of Federally-reimbursed school food programs, and supporting wellness through nutrition; Village Harvest – gleaning project partnership with Kaua`i Master Gardeners that captures unwanted produce and donates it to schools, after school programs, and food banks; Gardening Certificate Training – gardening training programs that offer community education while installing and supporting a school or community-baed garden project; Kaua`i Ag Internship Program – connecting Kaua`i ag students to meaningful and attractive paid internships to build their experience and strengthen career pathways for our future farmers.

Pacific Region (PREL) – Successful Early Eco-Literacy Development (SEED) – Supporting literacy achievement through garden-based learning, in both the vernacular and English languages, for grade 3 students in Majuro in the Republic of the Marshall Islands (RMI) and on Kosrae in the Federated States of Micronesia (FSM).  Classroom teachers, PREL staff, and local museums and libraries, offer students year-round garden-based learning experiences — hands-on time in their own school garden and talks with elders, leading to reading, writing, and sharing of learning. Students are asked to explore and engage in essential questions around food and their environment.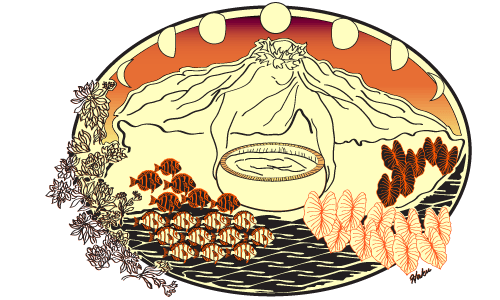 Sustʻāina ble Molokai – helps connect Molokai's keiki to real food, healthier eating habits, and the land itself. We also work to develop gardens and nutrition programs for learning gardens, and helps schools procure fresh, healthy, locally grown food.  On Molokai we connect kids with local farmers, encouraging them to "know their farmers, know their food." We teach them about the importance of healthy local food and returning Molokai to the model of ʻāina momona that can inspire the world.

The Kohala Center – Food Corps Hawaii – Founded in the year 2000, The Kohala Centeris an independent, community-based center for research, conservation, and education.  We turn research and ancestral knowledge into action, so that communities in Hawai'i and around the world can thrive—ecologically, economically, culturally, and socially. Our main areas of focus are food, water, place, and people.  By supporting more than 60 school learning gardens on Hawai'i Island through technical assistance and professional development programs, the Hawai'i Island School Garden Network connects Hawai'i's keiki to real food, healthier eating habits, and the 'āina itself. The Network also administers FoodCorps Hawai'i and the statewide Hawai'i Farm to School and School Garden Hui. These initiatives work to develop garden and nutrition programs for learning gardens and help schools procure fresh, healthy, locally grown food.  Our FoodCorps service members strive to give all children an enduring relationship with healthy food. FoodCorps envisions a future in which all our nation's children know what healthy food is, care where it comes from, and have access to it every day.

University of Hawaii Master Gardener Program– The University of Hawaii Master Gardener (UH MG) program is a public service program that provides training to volunteers under the leadership of land-grant universities. Volunteers provide the public with unbiased, research based information and sustainable management practices in tropical horticulture suitable for home gardens, local landscapes, urban environments and the community.  Our Plant Helpline is available for plant questions or walk-ins 9AM-12PM, Monday – Friday, except holidays. School Garden Resources and more helpful links can be found on our website: ctahr.hawaii.edu/UHMG. Our office is located at the UH Urban Garden Center in Pearl City, where we host an educational outreach program each month called Second Saturday at the Garden, featuring topics for school garden educators and volunteers, as well as home gardeners. Please see the UGC website for updates on featured topics and workshops at our Second Saturday at the Garden Program: www.ctahr.hawaii.edu/ougc